Manifest Collection
Introducing "Manifest," a clothing collection designed to empower men and women to express their true selves with confidence and style. Manifest is a collection of statement pieces that speak to the wearer's individuality and encourage them to embrace their unique identity.
Shop Now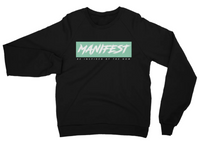 Creativity Collection
One of the key features of the Creativity collection is the use of bold colors and unique prints. This collection incorporates a variety of prints, ranging from classic stripes to modern abstract designs, ensuring that each piece is a work of art in its own right.
Shop Now
Grind Hard Collection
The Grind Hard clothing collection, a line designed for men and women who are determined to succeed and push themselves to their limits. This collection is all about the hustle, the grind, and the determination to achieve your goals no matter what obstacles stand in your way.
Shop Now